Our Story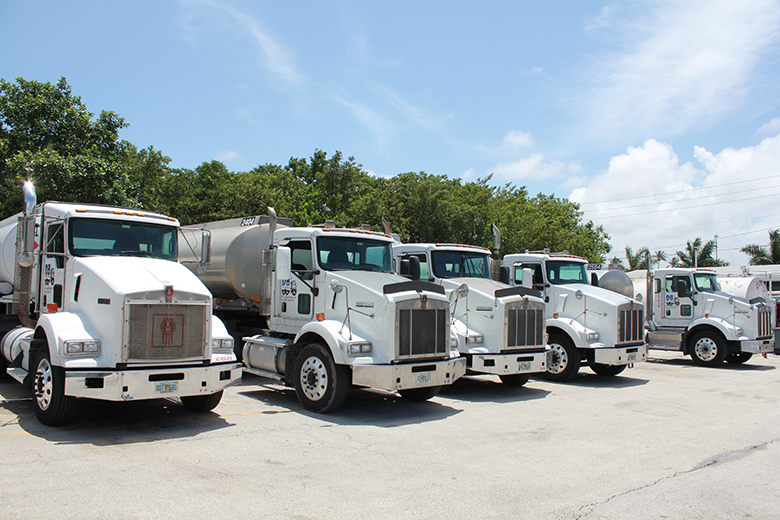 DB Trucking was established in 1974 by its former owner, Paul De Natale. Paul De Natale began as a two truck lease operator, transporting petroleum products out of Pt. Everglades located in Fort Lauderdale, Florida
Mid 1978: DB Trucking established itself, through a contractual agreement, as a fleet operator with Redwing Carriers. DB Trucking operated in this manner until 1984. Redwing Carriers realized that DB Trucking's dedication to customer service and positive leadership warranted representation as a fleet operator in the South Florida petroleum market. Redwing Carriers backed this with a ten year contract.

From 1984 to 1994: DB Trucking operated under contract as a fleet operator for Redwing Carriers. Exclusively from the Palm County's, west to Naples and south to Key West.

1994: Redwing Carriers was abolished by its foreign parent company and contractual agreements were not renewed.

From 1994 to 1998: DB Trucking remained and continued to provide service to its South Florida customers with the same excellence and dedication as in the past.

In May of 1998, Paul De Natale decided to retire from his life long dedication to serving Port Everglades. At that time, Daniel Marando formed MJD Trucking, Inc. and continued with the family business. MJD Trucking, Inc. maintained the same quality of service known throughout Port Everglades. Daniel Marando was backed with Fifteen years of experience in the industry. Working in the direct supervision of Paul De Natale, the transition was unnoticed.

Presently, MJD Trucking, Inc. celebrates its' 18th year as a leader in the Petroleum delivery business with a presence in all major markets.
Our dedication to safety, health and the environment is measured and recognized by our customers. Annually, DB Trucking has been awarded the ExxonMobil Global "Hauler of the Year" representing North America since 2005. DB Trucking's management and the dedicated delivery employees are proud to be a part of the very best in our industry.