DB Trucking minimum driver requirements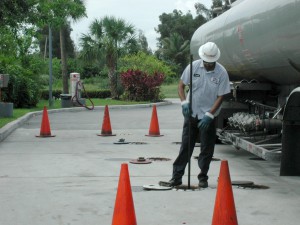 An applicants eligibility to be a commercial motor vehicle driver for DB Trucking will have to meet the following qualifications.
Must be at least 25 years of age.

Must have at least 2 years of recent verifiable tractor-trailer driving experience.

Must be able to read and write the English language.

No more than (2) moving violation convictions within the last (3) years.

No DUI or reckless driving conditions in the last (7) years.

No preventable accidents in the last (7) years. All others will be reviewed.

Must have one valid CDL operators license issued from one state of jurisdiction.

Meets DOT physical qualifications and proves negative on pre-employment drug testing in accordance to federal regulations.

No felony or drug related charges.

Must be able to operate a tractor-trailer unit in a professional manner while road testing.

Must have a TWIC card (Transportation Worker Identification Credential ) or applied for one.
Apply for TWIC Card (if you haven't already) or Open online application