Join Our Team Today! APPLY NOW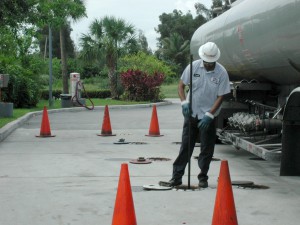 DB Trucking is one of the largest Petroleum Carriers, servicing branded distributors throughout the State of Florida since 1974. We at DB Trucking appreciate your interest in us to be your long-term employer. We will do everything we can to foster your individual financial growth, while maintaining a quality of life for you and your family. We truly care and value our employees. All our drivers have worked straight through the COVID 19 Pandemic! No layoffs or shutdowns.
Hiring for Petroleum Tanker Drivers - Positions available in Fort Lauderdale and Tampa, FL.
CDL-A Tanker Truck Drivers:
$85,000 avg annual pay but could earn up to $110,000 annual pay
2 Compensation Package Options- Hourly Pay or Pay Per Load *Details are discussed during the interview
Pay is weekly – Local / Home Daily
Excellent benefits including medical (BCBS), dental, life insurance and 401K with company match
Up to 3 weeks of earned vacation time off per year
Retention Pay up 10% / Paid Vacation / Holiday pay
No Hazmat or Tanker experience required.
Appreciated, valued and part of a family environment
CDL A Truck Driver Requirements:
Required - CDL Class A driver license with hazmat and tanker endorsements
Must have at least 2 years of recent verifiable tractor-trailer driving experience
Meet all DOT physical qualifications. Negative test result on company pre-employment drug and alcohol testing. Random Testing thereafter
No more than (2) moving violation convictions within the last (3) years
No DUI or reckless driving conditions in the last (7) years
No preventable accidents in the last (7) years. All others will be reviewed
No felony or drug related charges
Must be able to read and write the English language
Must be able to operate a tractor-trailer unit in a professional manner and pass a road test
Must have a TWIC card (Transportation Worker Identification Credential) or applied for one
Must be at least 25 years of age
Apply for TWIC Card (if you haven't already) or Open online application